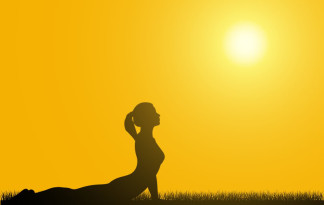 Toxic emotions, old wounds and traumas directly affect the physical body causing stiffness, pain, and postural imbalances.
Leslie has combined her experience with Resistance Stretching and Heart IQ to create a unique 4 part series that will help you cleanse and rehydrate your tissue, build strength & flexibility, and heal the body from the inside out.
Train your inner witness and learn to balance your nervous system's response to anything thing that comes your way. Learn to observe what your body needs most for healing physically and emotionally.
 
·        Strengthen your body
·        Improve your flexibility
·        Relieve pain
·        Heal old injuries
·        Learn to self-correct and prevent new injuries
·        Have more joyful energy and passion in your daily life
Price:   $180*
To Register call: 404-252-7550  OR click HERE and click on 'Workshops' tab
When: 
Tuesdays: July 5th, 12th, 19th, 26th  Time: 7-9pm
Or
Fridays: July 8th,  15th, 22nd, 29th   Time: 1-3pm
Where: Body Awareness Studio  (5549 Roswell Road, Atlanta GA 30342)
Leslie provides private Resistance Stretching sessions at Body Awareness Studio. For more information on these sessions, click HERE.