Leslie Clayton – Founder/Director
Leslie Clayton's extensive background in Pilates training, professional dance, creative movement, yoga, and energetic healing modalities found the perfect outlet in 1993 when she opened Body Awareness Studio, the first Pilates exercise studio in the Atlanta area.
Leslie discovered Pilates the hard way: by accident. In 1992, she survived a traumatic car accident and underwent months of physical therapy that only returned marginal results. A dancer friend told her about Pilates, but Leslie was hesitant to try it—after all, so little was known or understood about it at the time. With curiosity and caution, Leslie took her first ½ hour private Pilates session. The outcome was profound. The next day, she could balance on one leg and move with more strength and ease than she could the day before.  
Leslie began Pilates training a year later and travelled to New York to study with Romana Kryzanowska, a student of Joseph Pilates, the originator of the Pilates method. Leslie continued her training with other luminaries in the field, including Jennifer Bury, Elizabeth Larkam, Michelle Larsson, and Michael Miller.
In Pilates, Leslie felt like she discovered a new territory that went beyond mere fitness, health, or creative artistry. Pilates brought it all together for Leslie: her love of movement, her relentless passion for helping others heal, and a profound personal discovery that she wanted to share with the world.  
It was during one of her first Pilates Teacher Training programs that she experienced an extraordinary sense of peace and a transcendent bliss that transformed her. She knew that this was her purpose in life: to help others discover their own pathway to freedom and bliss.
"Pilates gently and profoundly works on many levels all at once, returning you to yourself. You feel strengthened, centered, relaxed, uplifted, and incredibly energized. It goes to the core of all that you are."
Leslie is a Pilates practitioner, certified as a Pilates Method Teacher (Pilates Method Alliance), Balanced Body Master Instructor, Polarity Therapy Practitioner, Heart IQ Coach, White Winds Integrative Energy Medicine Coach, and Natural Rhythms Creation Coach. She has been a member of several highly respected professional dance troupes including the Ballet Concerto of Miami in Miami, Florida, the Carl Ratcliff Dance Theatre in Atlanta, and the Lee Harper Dancers of Atlanta.
Come learn from Leslie and awaken your own power within.
Sara Sammons-Ulmer – Associate Director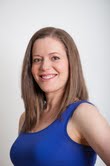 Sara Sammons-Ulmer experienced firsthand the benefits of Pilates when it improved her chronic back pain. Sara was trained as a rhythmic gymnast and ballroom dancer with a BFA in Art/Interior Design at the University of Georgia and appreciated the technique behind Pilates.  In addition to feeling better physically, Pilates was a catalyst to help Sara live a more balanced life in accordance to her values.  After experiencing the positive effects of Pilates, Sara decided to become an instructor and share the benefits with others so they could live life with balance, joy, ease and grace.  Sara enjoys working with people of all ages and abilities who want to make a positive change in their life through movement.  Her step by step approach makes it easy for her clients to grow and feel strong in their Pilates practice.  Sara strives to help her clients feel good about what they accomplished and see and feel the effects in their every day lives.
Sara has been teaching since 2004 and is a Body Awareness Studio Pilates Instructor, Pilates Method Alliance (PMA) Certified Instructor, ACE Group Fitness Instructor, and Balanced Body (BB) Master Instructor.
"One of my biggest inspirations is seeing the look of joy on a client's face when they master a new skill."
Susan Frenzel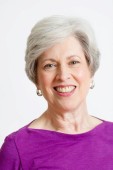 Susan Frenzel enjoys working with a variety of clients of all ages and abilities, but especially with clients who have been limited in their exercise due to injuries or challenges, making previous exercise regimens difficult to continue.  Working on the Pilates apparatus is the answer providing both assistance and resistance to increase strength, flexibility, and balance. As Joseph Pilates said, "Pilates will develop the body uniformly, correct wrong postures, restore physical vitality, invigorate the individual, and elevate the spirit."
Susan is a summa cum laude graduate of Georgia State University with a B.A. in Theater & Dance. She is a former professional dancer, dance teacher, and creative dramatics teacher.   Susan has been part of the fitness industry since 1983 & holds certifications with the Pilates Method Alliance and the American Council of Exercise.  She received her Pilates training from Polestar Pilates Education. Susan is a bone safe exercise practitioner for osteoporosis and is also a SilverSneakers Master Instructor.
"The body changes as you age, sometimes resulting from genetics, old injuries, surgeries, or other issues. An exercise routine should be modified to adapt to those changes and limitations in order to become a new you.  After my neck surgery, I was losing strength, unable to lift weights, take a yoga or Pilates mat class.  I needed an alternative to the classes and my usual gym workout.  The Pilates apparatus gave me a new world of staying mobile and allowed me to exercise with joy again.  I love sharing my experience with clients."
Cory Garner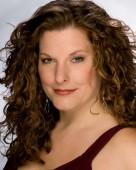 Cory Garner became a student of Pilates thirteen years ago while completing her BS in Industrial Engineering at the Georgia Institute of Technology.  In the years following graduation she found working in an office setting stimulating and challenging yet somehow unfulfilling and knew that her career and her life path needed a radical shift.  Taking Pilates and being in the studio environment was the most relaxing and uplifting part of her week.  When the studio owner approached her about becoming an instructor it was clearly the right time to make a change.
In 2003 she was certified in a Classic Style of Pilates from a small independent studio and has never looked back to those corporate years.  Since her certification she has taken numerous Continuing Education workshops emphasizing contemporary concepts, and her teaching reflects a mixture of Pilates' styles to benefit each individual.  Cory loves that the analytical skills her engineering education taught her translate perfectly to helping others improve their well-being through Pilates.
Cory is an accomplished Instructor Trainer joining the Balanced Body® Master Instructors in February of 2008.  She is also a PMA Certified Instructor.
"I believe that wellness is the key to a joyous life, it is attainable by everyone. A happy, healthy body is a good place to start."
Alice Fox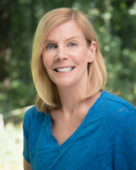 Alice Fox began her personal Pilates practice in 2009 and found it a good outlet for stress relief and a great way to reshape her mind and body.  She loved the graceful, intuitive yet challenging nature of the movement and Pilates quickly became a passion,
After a long successful career in Health Care sales she decided to leave Corporate America behind and pursue a new career path as a Pilates Instructor.
She has been teaching Pilates since 2014 and is a Balanced Body graduate with a Comprehensive Instructors Certification.  She completed Barre training in 2017 and is a certified Barre Instructor through Barre Above™.
Her favorite quote from Joseph Pilates is ""Pilates will develop the body uniformly, correct wrong postures, restore physical vitality, invigorate the individual, and elevate the spirit."
Alice is passionate about helping others reach their full fitness potential through the wonderful practice of Pilates.
Trina Bordere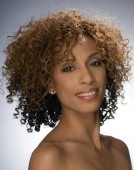 Trina Bordere is accredited to teach Pilates, a certified Gyrotonic® and Gyrokinesis® instructor and has been teaching in Atlanta for the past 12 years. Her study of the Gyrotonic® and Gyrokinesis® methods has taken her across the U.S. and to Europe. With an ongoing dance career (thanks to Pilates and Gyrotonic®), Trina Bordere remains active, performing most recently with T. Lang Dance. She provides training for therapeutic to advanced fitness levels in both Pilates and Gyrotonic® and offers specialized training for pre-professional and professional dancers and athletes.
Debbie Loshbough- Advanced Higher Brain Living Facilitator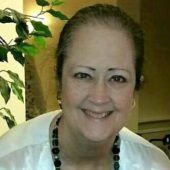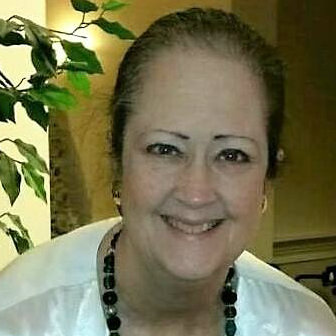 Debbie has been in the healing arts for two decades, after a long career in Information Technology.  She is constantly seeking to enhance her skillset, learning all types of healing work.  She uses a fusion of modern and ancient healing techniques to help you heal yourself from the inside out.  She is often thought of as a healer's healer.
She is well-versed in Higher Brain Living, Access Bars, Dr. Darren Weissman's LifeLine Technique, Soundcode Therapy/Atlas Balancing, Pranic Healing, Reiki and much more.  She has developed her own modality called Energetic Fusion, where she creatively combines most of what she has learned, to locate and correct any energetic weaknesses related to what you want to work on.  She is in training to become a Certified Bioenergetic Transmitter.
She prefers modalities that are not as well known, that reach further and deeper than the more common techniques.  She uses all her skills to help you bring yourself to optimal health in mind, body and spirit.  This is the essence of true healing, and most of her modalities address things at every level, and are applicable to any issue.  She is delighted to be to now be part of the Body Awareness family!