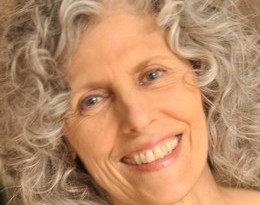 This workshop with Master Practitioner Wendy LeBlanc-Arbuckle, is for teachers who want to master the developmental understanding of how the body is a self-healing, adaptive, bio intelligent organism. Discover how to be guided by your bodies' natural intelligence. This workshop will be a portal to a deep understanding of human movement patterns as it relates to the Pilates repertoire and any other discipline.  In this workshop, you will:
Learn how the way you "set yourself up" in basic exercises like Footwork, Roll Up, Bridging and Saw creates access to a balance of strength and flexibility for success in more advanced exercises like Long Back Stretch, Backbends, Snake, Twist and Star
Gain a deeper understanding of the body's ability to heal chronic conditions
Build your hands' reflexive grasping strength and cultivate a dynamic shoulder to spine integrity (and build brain to body and body to brain relationships)
See how a "biomechanical" local problem can be addressed from a "biointelligent" global perspective
PMA Credits: 12
Cost:  $545
**Register before January 10, 2016 and save!  Early bird registration rate only $470**
Cancellation of your class will incur the following fees: $100 cancellation fee if cancellation is made 8-14 days prior to start of workshop.  $250 cancellation fee if cancellation is made within 7 days of start of workshop.