Cardio Barre Pilates Fusion class
Coming Soon –

Thursdays at 6pm & 7pm
In this 55 min group class you'll use the Reformer, Gliding discs, Jump board, and fitness ball to energize your body from head to toes. Sculpt and tone your legs, glutes, abs and arms in this challenging class while utilizing the Pilates method for correct movement mechanics. You will strengthen and lengthen your muscles as you integrate your core with this full body workout.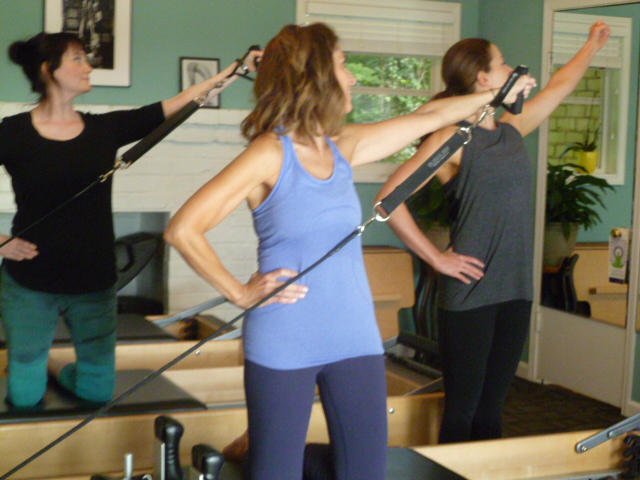 Higher Brain Living®
If you want more access to your next level of personal growth and connection to life, Higher Brain Living® is a transformational, one of a kind mind/body/spirit approach to creating sustainable life changes. It's designed to activate, energize and oxygenate the part of the brain which holds our highest thoughts, emotions and purpose. The Higher Brain Living® System profoundly increases energy in your Higher Brain. In brief, the 'lower brain' (The part of the brain that we operate from) hijacks energy, information and metabolism from the higher brain, where our high-end potential lies. It does this because the lower brain is trying to help us survive, and keep us safe. In doing so, it severely limits our potential.
Join us for a FREE demonstration of what it's like to be in your higher brain! During this demonstration, you will get to see what a Higher Brain Living® session looks like. Come see if this is the right fit for you
Call to inquire about our next FREE Demo!
404-252-7550
Facilitators:
Leslie Clayton
&
Debbie Loshbough